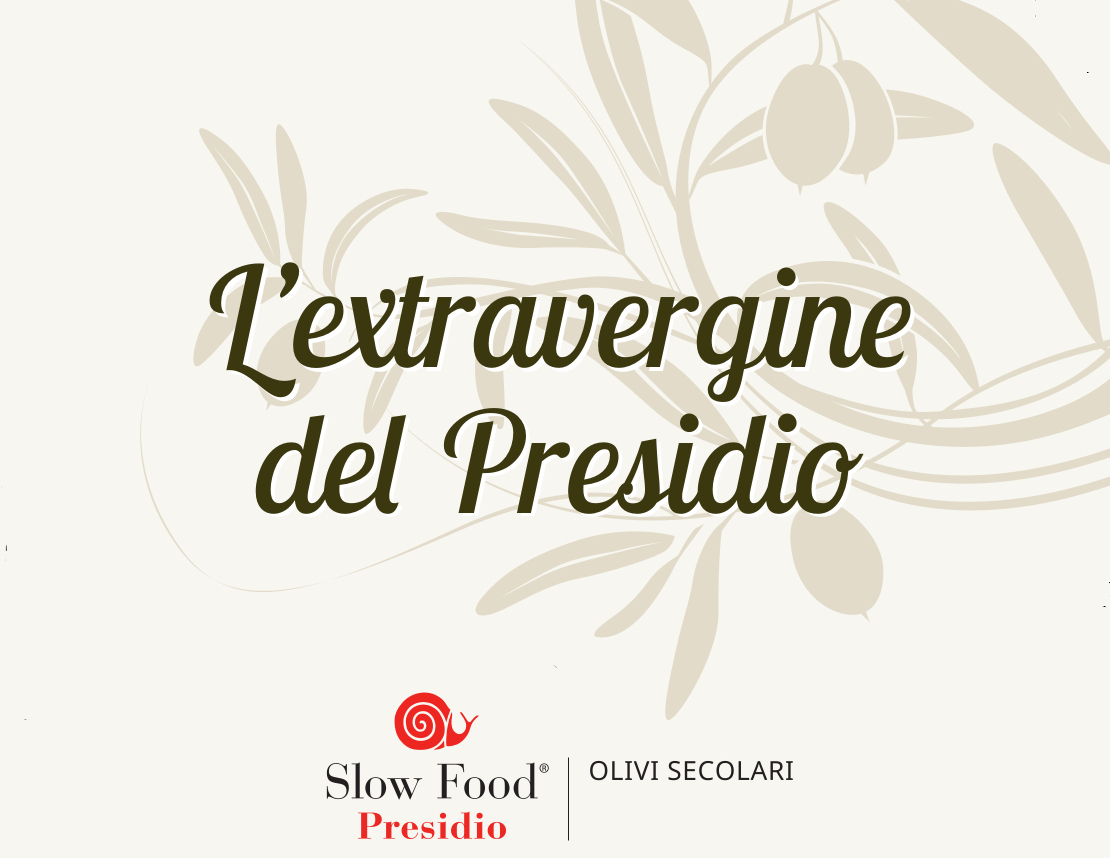 The territory and the variety The olive groves – approximately 10 hectares with approximately 1000 century-old trees of the Crastu variety – are found between 300 and 500 meters above sea level. The area is hilly, characterized by steep slopes and a mild, breezy climate.
Cultivation The soil is fertilized by burying fava beans and other fodder. Spontaneous grass and pruning residues are chopped and left in the field to enrich the soil with organic substances and to limit its loss of water. The land is not irrigated and pesticide treatments are not carried out.
The harvest Between October and November, when the drupes reach a maximum of 20% veraison (i.e. the beginning of ripening characterized by the change in colour) the harvest is carried out manually or with comb facilitators which drop the olives onto nets laid on the ground. Immediately afterwards the olives are placed in perforated plastic boxes and transported to the olive press.
Processing takes place within 24 hours of harvesting in the Zito continuous cycle mill located in San Mauro Castelverde about one kilometer from the olive groves. The olives are washed and crushed to obtain a paste which is then kneaded and transfered into a two-phase decanter.
Conservation and packaging Mallìa organic extra virgin olive oil is first stored in stainless steel containers treated with nitrogen (which prevents oxidation) and afterwards bottled in dark glass or tins and stored in conditioned rooms at 18°C.
The producer
G&G Società Agricola
San Mauro Castelverde (Pa)
Contrada Scala
Tel. 320 9795882
E-mail: giuseppe.giaimo@libero.it